Laws of Duplicate Bridge 2017
Latest Law book released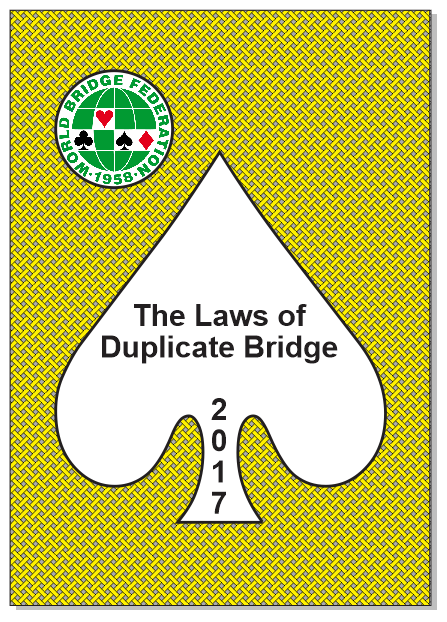 The Laws of Duplicate Bridge are required, by the consitiution of the World Bridge Federation, to be reviewed at least every 10 years. The latest review is complete and ratified and BridgeNZ have published the Laws in New Zealand.
Implementation in NZ is 1 August, 2017.
CHANGES HAVE BEEN MADE BY WBF.
Please read the article in this link
and download the replacement Law 26